1. OHIO STATE (4-0)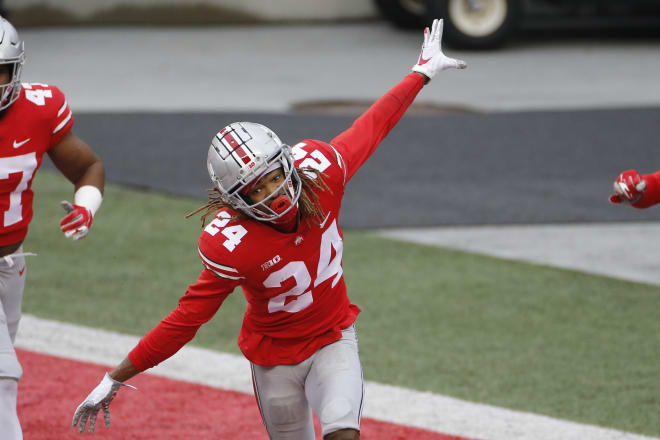 Shaun Wade (AP Images)
Farrell's take: FOR REAL. Why is the No. 4 team in the playoff rankings on here? Because many people are questioning whether Ohio State belongs in this spot. The Buckeyes struggled against Penn State and Indiana and they are hoping to play enough games to qualify for the Big Ten championship game.
Many think Texas A&M or Florida should be in that No. 4 spot because they played more games and better teams, but I'm giving Ohio State the benefit of the doubt due to roster talent. Let's hope they get to play enough games to show us what they have in the playoff.
Gorney's take: FOR REAL. Ohio State had massive leads against both Penn State and Indiana going into the fourth quarter, and while it's concerning that the Buckeyes let off the gas a little bit, this is still one of the best teams in the country.
The lack of games is concerning and might hold Ohio State out, but that would be unfortunate. The Buckeyes are loaded – even if the defense is a little suspect – and on a good day they can beat any team in the country.
***** 2. WISCONSIN (2-1)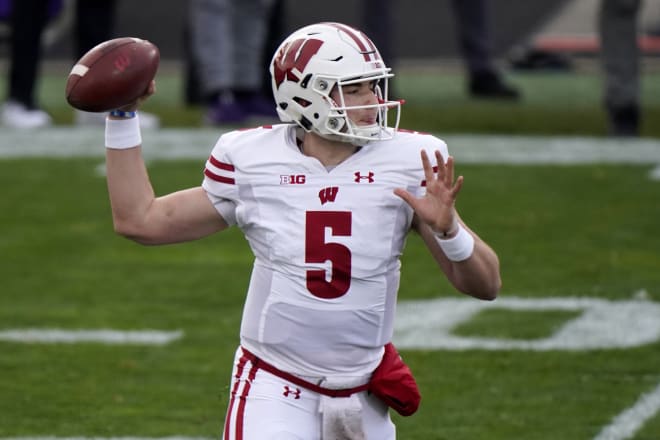 Graham Mertz (AP Images)
Farrell's take: FOR REAL. The Badgers haven't played many games and are 2-1 overall, yet they are a two touchdown favorite over Indiana? I get that Michael Penix isn't playing, but Indiana has looked better overall. But this is where the Badgers prove they are for real with a blowout win. They won't qualify for much with so few games, but this team is very good.
Gorney's take: FRAUD. I hate saying this because I've always loved what Wisconsin is about and how the Badgers play the game, but with a few skill players out against Northwestern the Badgers looked completely lost and freshman quarterback Graham Mertz struggled badly. I know what Wisconsin did to Illinois and Michigan and it probably handles Indiana this weekend, but this could be a tough game. The Badgers need more skill players for me to get really excited about them.
***** 3. COASTAL CAROLINA (7-0)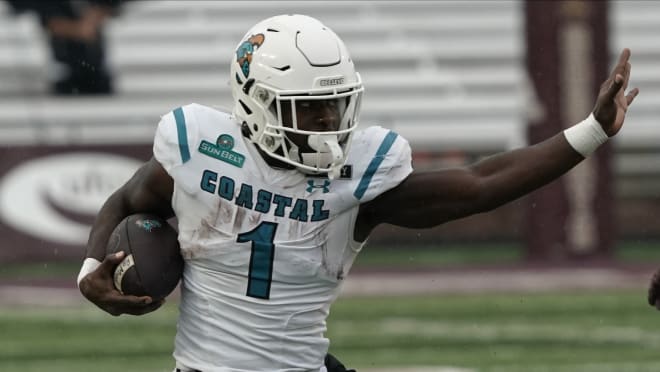 CJ Marable (AP Images)
Farrell's take: FOR REAL. I didn't think this team was for real at first, but now I believe. And the Chanticleers get to show it this weekend against undefeated BYU. This win will put Jamey Chadwell in a great spot to land a huge job.
Gorney's take: FOR REAL. Coastal Carolina is a very good football team, Grayson McCall is a legit quarterback and the team has playmakers plus a great defense. The Chanticleers are definitely for real, but I think BYU is even better and will show it this weekend. It's a complete joke that BYU is No. 13 in the College Football Playoff and just goes to show name recognition means more than having actual talent on the field.
***** 4. WASHINGTON (3-0)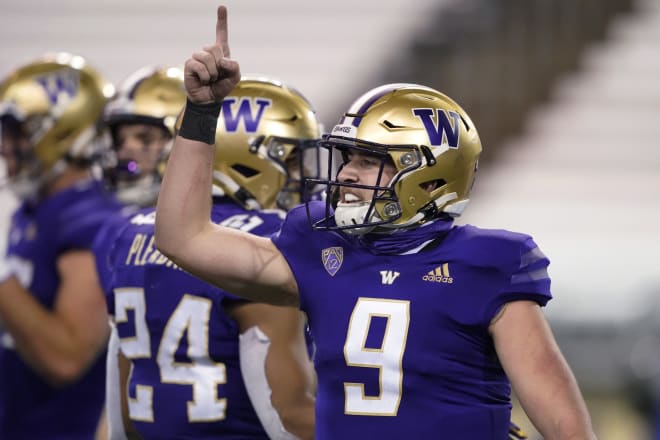 Dylan Morris (AP Images)
Farrell's take: FRAUD. I want to say FOR REAL, but Oregon State, Arizona and Utah are horrible, and Stanford this weekend isn't much better. The true test will come against Oregon in a couple of weeks, but the Pac-12 is not great.
Gorney's take: FOR REAL. Oregon State is horrible yet beat Oregon this past week? Come on. Washington is a solid – if not spectacular – football team that has a three-headed monster running attack and a defense that has lockdown capabilities when needed. I'm not too thrilled with the pass game and that needs to be rectified to beat Oregon later in the season, but the Huskies have a lot of talent.
***** 5. MARSHALL (7-0)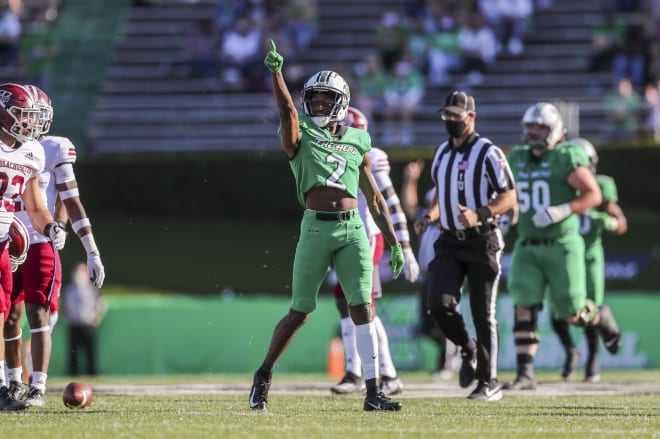 Artie Henry (USA Today)
Farrell's take: FRAUD. The Thundering Herd are 7-0 but who have they beaten? App State? The Thundering Herd aren't very good, and the rest of the schedule is bad. There's a stumble coming up in here somewhere.
Gorney's take: FRAUD. Can a team go undefeated and still be a fraud? I guess we'll see because I doubt Marshall loses to Rice or FIU. The Thundering Herd have had the benefit of a pretty easy schedule along the way, but there have been some impressive moments. Beating App State was huge, scoring a lot on a good Western Kentucky defense was something and Louisiana Tech isn't bad. But that schedule was a cakewalk from day one.